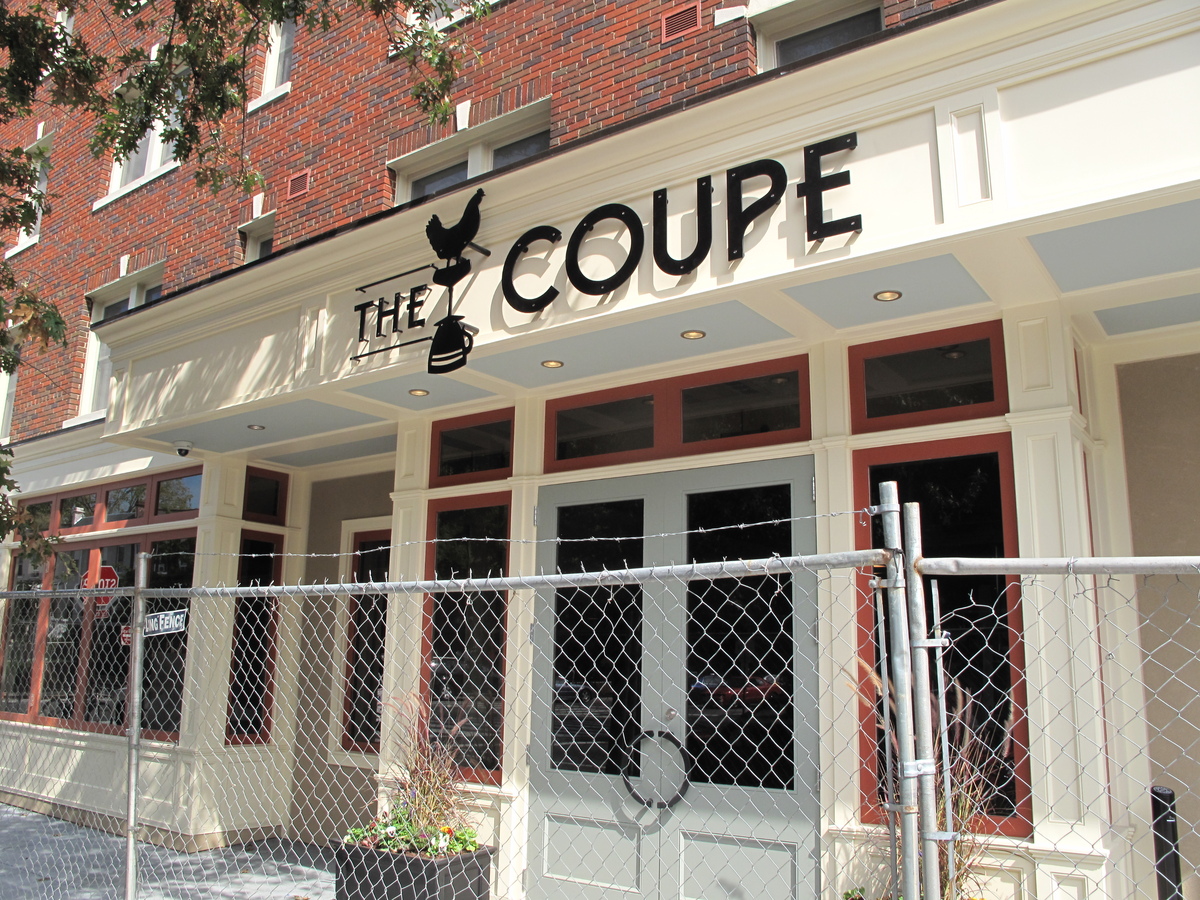 Is a totally tight all night food hangout fit for a foodie. Stomach cramps and crazed cravings don't end 'cause it's after 2 am. Hell, after dancing (or 'ahem' some other activity) for six hours straight, a body's gonna need a little nourishment.
A few weeks back, I was having trouble finding anything but breaded bar food on an early Sunday morning. My adopted home of Washington, DC has been decidedly light on the 24/7 food tip - until now.
Enter
The Coupe
, a new block long diner in the expanding Columbia Heights neighborhood. Opening softly this week, it's bound to get the attention of hungry, federal insomniacs.
It's close enough to my Howard U. digs for me to check it this evening and I'm ready.
The Coupe menu
promises some serious pork fat options (what's up with eating a pigs' cheeks?) along with lots of vegetarian and vegan choices.
I can't wait to try out the Jalepeno Crepes and - can you believe it - Buffalo Style Frogs Legs. Yup, gonna jump on that (okay, shoot me now). And grits. Grits. GRITS. With a Smoke House H&C or Farmer's Market omelet. Yeah. Save it for me, will ya?
The Coupe
opens tonight at 5pm in Columbia Heights. No doubt, this lil' chicken will definitely be coming here to roost many an early DC morn.
The Coupe
3415 11th St NW; Columbia Heights; 202.290.3342
http://thecoupedc.com/
http://www.facebook.com/thecoupedc